Warm welcome to all - Croeso cynnes i bawb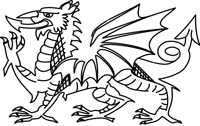 Tel 0800 772 3615/01559 371370
TRADE ENQUIRIES WELCOME
Email sales@polstitches.plus.com
Polstitches Design Studio,
Velindre,Llandysul, Carmarthenshire SA44 5ug
**If you are resident in the UK please feel free to email your order to sales@polstitches.plus.com to reduce your postage where possible sales@postitches.plus.com
Cost
Price Ranges
£
GBP
£
–
£


£
GBP
£
–
£


£
GBP
£
–
£


£
GBP
£
–
£


£
GBP
£
–
£

---
We are a company based in Wales, UK have been online for 13 years

Terms and Conditions
All Polstitches Hand Dyed Fabric images are copyrighted to Polstitches Designs, no copies or uploading to others sites are permitted without the consent of the aformentioned artist.


Placing of an order indicates your acceptance of these Terms and Conditions. Please read them carefully.
The submission of an order form and payment by Paypal, Personal Cheque order will be treated as an offer by you to purchase goods subject to these Terms and conditions. We may accept or decline your offer to purchase at our discretion. In the event that we decline, any money paid to us will be returned within 7days.

We do not have a binding contract until the goods have been dispatched by us.

Errors
We reserve the right to refuse or cancel any order(s) resulting from an error or omission by us. This includes but is not limited to typographical errors.

Payment
Payment for goods at this site must be by Paypal, Personal Cheque or postal order in £ Pounds Sterling.You also can phone youe order into the orderlineWe use Paypal for all credit and debit card payments https://www.paypal.com.
You no longer have to have an account to pay by credit and debit card using Paypal. All details regarding paypal can be viewed at www.paypal.com. Goods can also be ordered via the orderline Tel 0800 772 3615 or 01559 370406
Delivery & Postal costs
Delivery will be by Royal Mail & Parcel Force on receipt of payment please allow 7 -28 days for delivery. Delivery outside UK is Airmail delivery and internationally signed for unless requested otherwise by the customer.
PO Boxes, we can not guarantee delivery to PO boxes therefore encourage customers to give an actual address where possible.
Due to delivery problems we no longer send to Russia and South Africa
International customers please email me for International postal charges if unsure sales@polstitches.plus.com
Wholesale only - we do not except responsibility for orders that are not deliverable eg where a company does not respond to an attempted delivery of our courier and the pacel has to be returned to us. Once an attempted delivery is made our obligations are complete. If an order is returned to us we will notify the comany concerned.
The UK Distance Selling Regulations provide you with a period in which you can reconsider and cancel your order obtained from ourselves. Written notice must be given to us by seven working days from the day after that on which the goods are received by you. This notice can be given by you emailing us asap
You will be wholly responsible for the cost of delivery and the safe return of the goods. They must be in pristine condition and be in the original packaging and be accompanied by the original receipt or order confirmation. Refunds (less delivery charges on original order) will be made within 7 days. Please do not return items without contacting us first. On return of good full refund will be made including postal costs for return of package within a maximum of 30 days and all returns must be sent recorded delivery.

Availability
If the goods you have ordered are unavailable then we will contact you asap to arrange a replacement or refund. In the event of products out of stock or special orders we will e
On receipt of order
We will process order within 10 working days unless other instructions are post on homepage.
Order Confirmation will be provided by paypal for internet sales before dispatch of goods to allow for customer adjustments to order
Dispatch
We aim to post your purchase to you upon receipt of your payment.
If for some reason we cannot post your item to you immediately, we will notify you of an expected dispatch date. You can cancel your order at any time during this process. (Please note the order time on the home page of dyed and printed orders if any)
Most large fabrics are dyed to order so please allow a 5 day dispatch period, we will notify you of an expected dispatch date upon order, (Please note the order time on the home page of dyed and printed orders if any) . You can cancel your order at any time during this process.
Please note that special dye orders of Lugana, Linen and Linen opal over £50 are not refundable after the dye process has begun (as we don't keep them dyed) except in special circumstances eg fault. Please read the fabric disclaimer carefully on the fabric page about how different fabrics dye and if in doubt email me any questions. sales@polstitches.plus.com .By clicking the order button you are agreeing to these terms.
I do maintain certain stock levels of products that are not dyed or produced by ourselves, but delays do occur and we will do our best to keep you notified at all stages of the order process andI will do my very best to get your item to you asap
If you have ordered more than one item at any one time, and any of the others are out of stock, you will still only be charged ONE postage cost for the complete order.
Back ordered item/s will be sent immediately to you upon receipt into our office.
All emails notifications will be sent to the email address provided by yourself. If at anytime you wish to contact us to determine the stage of your order.
Returns
Please note we due not except returns of kits where the seal on the reverse of the Kit (containing company name and contact)has been opened or removed. Please also insure your return as if it does not arrive back to us we cannot refund.
Tel 0800 7723615

Privacy Policy

We are committed to protecting your privacy. We will only use the information that we collect about you lawfully (in accordance with the Data Protection Act 1998.)

We collect information about you to process your order and provide customer service. We do not sell, trade or otherwise pass on personal information

The type of information we will collect about you includes:

your name and postal details
We hold no credit and debit card details as we destroy all credit/debit card details once your details have been accepted & verified by paypal which means that every time you call you will need to give me your credit/debit card details again.For details of paypal procedure visit https://www.paypal.com
The information we hold will be accurate and up to date. You can check the information that we hold about you by emailing us. If you find any inaccuracies we will delete or correct them promptly.
Orders and Queries Tel 0800 772 3615(UK) or +44 (0)1559 371370